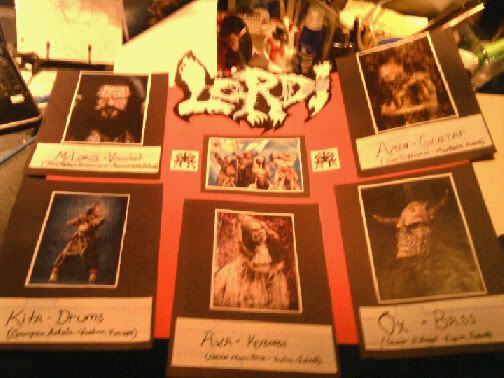 drew this: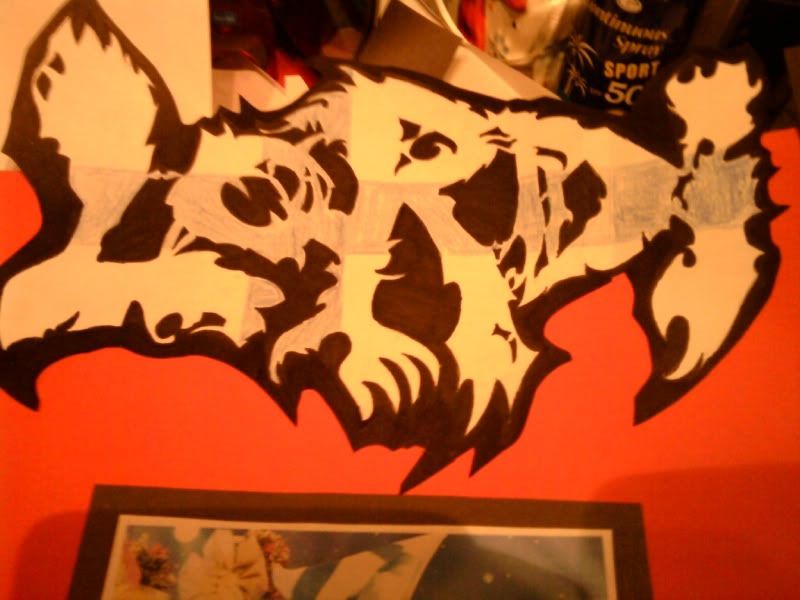 In my finnish class at college we had to do an end of the semister culture project. I chose to do it on Lordi. They did win eurovision afterall
My teacher, who is from finland herself, absolutly loved it, keep in mind shes probably around 70 years old or older, all of the other teachers loved it, and it was a huge hit in class. I played a few songs for them all, also played the video clip of the band walking around NYC interviewing random people. My teacher said that she saw them that day when she had lived in NYC that year.
It took about 2 hours for me to draw, color, and cut out the "Lordi" title. and the hard work payed off with an A+ for a grade. Thanks Lordi!
hope you all got a kick outta it.
-Kräzy